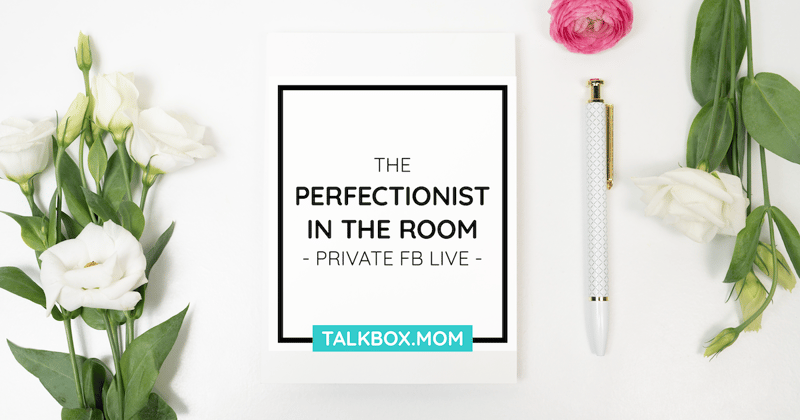 All month long, in the private FB Group for TalkBox.Mom customers, I have been talking about combatting negative self-talk. On Thursday's private FB Live, I broke down the negative self-talk you experience if you're a Perfectionist. So, if you have a Perfectionist in your family or you're the Perfectionist in the room read on.
I want you to think back to when you began your first box. How did it feel when you spoke your first phrase? Maybe, the Perfectionist in the room is your child. How did your child feel when you encouraged him or her to speak in your foreign language for the first time?
Did you expect to have all the grammar and grammatical concepts perfect? Did you remember everything you wanted to say? After you or your child spoke, did you find yourself picking apart everything you said or they said that could have been better? If so, you're a Perfectionist and Thursday's private FB training is the perfect one for you. So, if you didn't get the chance to join us live, head on over to the private FB group and watch the training now! You'll learn how to overcome fear and replace it with the truth, how to call out negative thoughts, how to focus on the positives and talk positively to yourself.
And because technology doesn't subscribe to perfectionism, I experienced some technical difficulties so the private training is in two parts: Part One & Part Two. Don't miss out, view the training now!
Next Week's FB Live
Mark your calendar because private FB Lives are on Thursdays at 3 pm CT.
Hotshot Winner
Every week in the TalkBox.Mom Private Group for customers, we use our random number generator to find a #hotshot post to win one of mine and Kaeti's favorite things.
To enter, post what you did in the TalkBox.Mom program with the hashtag #hotshot. Your post can be text, an image, a video, or a combo of any of those. You can post once per day to make a new entry for each day of the week.
Congratulations to:
Janelle for winning the Hotshot prize of the week! We are sending you this really fun message board!
Hotshot Shout-Outs!
We've had some great posts in the private TalkBox.Mom Group. Here are 5 members I want to celebrate with you: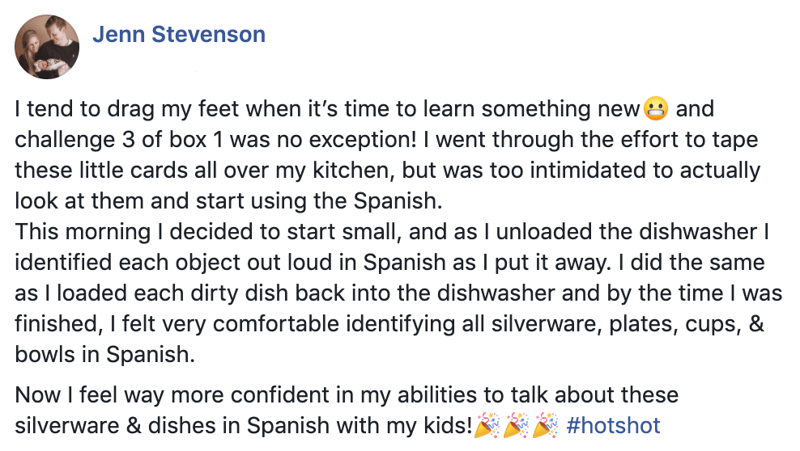 Jenn, wonderful job kicking Challenge 3 into gear! Getting the label cards up and practicing as you did is an awesome first step!

Patience, great job getting started on your Russian phrases! I love that you dove right in!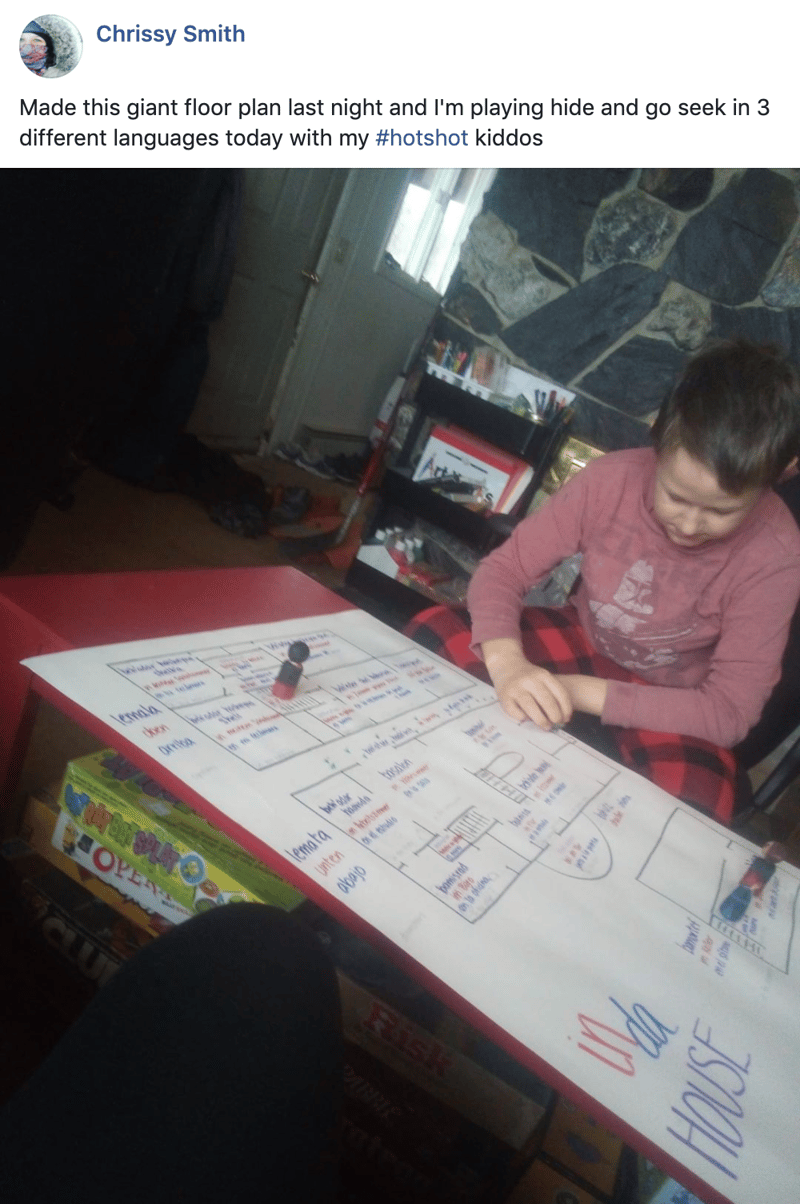 Chrissy, the floor plan layout is cool visual! Great job on including three different languages!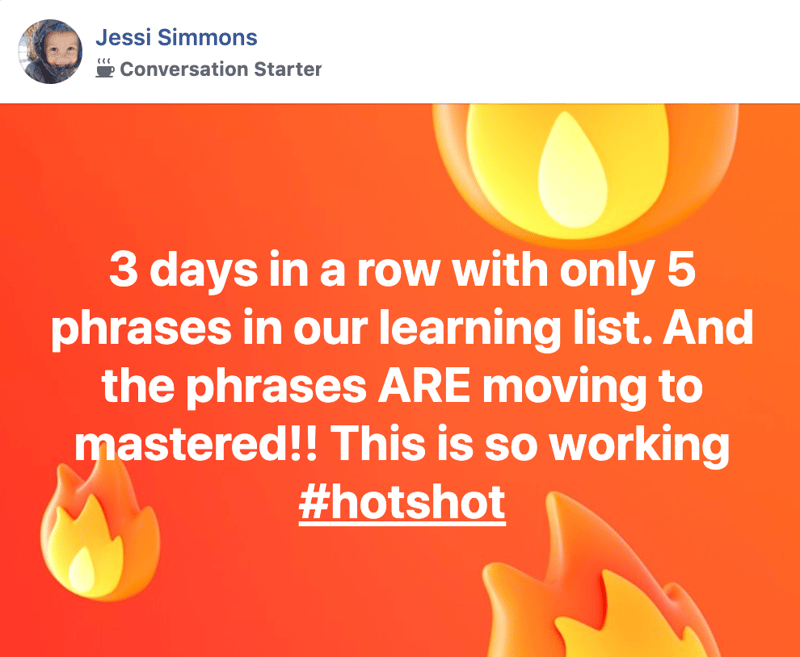 Jessi, your family is on fire! Keep up the good work, your consistency is inspiring!
Rachel, excellent job getting your label cards up! I hope it's a great reminder as you talk with your family!
Thank you so much for letting us help your family use a foreign language every single day!!
xo,
Adelaide